Human Made Brand Guidelines
Please download and familiarise with the Human Made Brand Guidelines. Inside you can find useful information and resources to create any document and make sure it's on brand.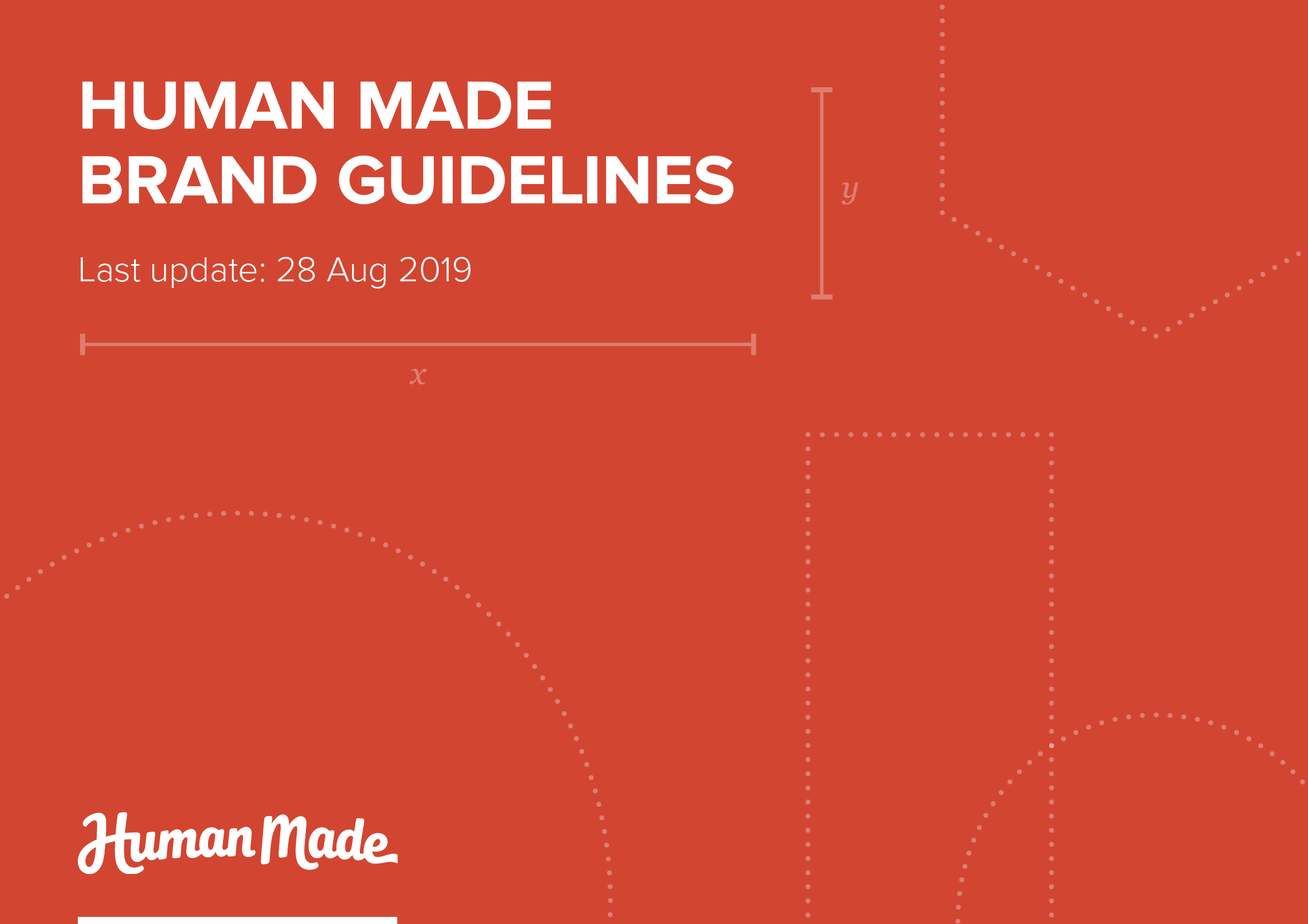 These guidelines are public and can be shared with Human Made partners and anyone that needs information to correctly use and talk about our brand.
---
Brand name & trademark info
The company name is Human Made, and this is the term used across all marketing and communications.
We use the following terms to identify specific legal entities: 
UK – Human Made Limited 
USA – Human Made Inc. 
AUS – Human Made Pty Ltd
Find out more on Company info.